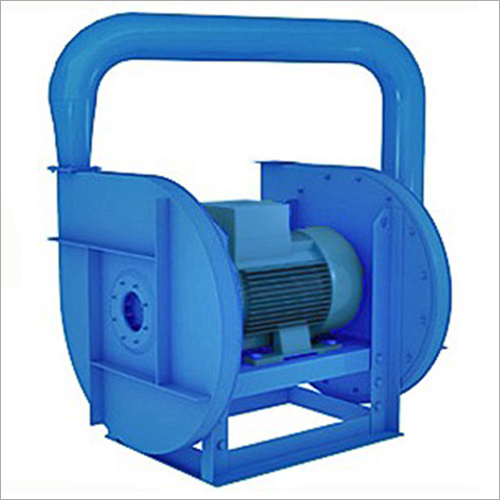 High Pressure Double Stage Fan
Product Description
High Pressure Double Stage Fan
DeGATECH fans are provided with a double-extension motor directly coupled, double reverse blades impeller in welded steel and a casing in thick galvanized sheet iron. Capacity ranging from 500 to 20.000 m3/h. Total pressure from 900 mm WC to 2400 mm WC. Max temperature of the carried air is 80oC.
DeGATECH high-pressure fans combine intelligent technology with outstanding quality. DeGATECH high-pressure fans can be used in almost limitless ways, but especially as pressure-increase fans in industrial processing and chemical engineering, for the fluidisation of powders, dusts and granulates in the cement, paint and plastics industry, as forced-draft fans for firing plants, as combustion air fans in industrial furnaces, glass-melting pans and smelting plants
They are the first choice where safe operation and high availability are required alongside optimum efficiency and low energy consumption. DeGATECH high-pressure fans are compact and strongly built. Flat performance curves permit wide variations in the flow volume at a constant pressure increase.
DeGATECH manufactures high-pressure fans in a strong, welded construction. The fan scroll of the single inlet centrifugal fan is arranged in front of the motor pedestal so that it can be rotated, which means the fan casing can be positioned in 45o steps.
Light impellers make for easy starting up, which is why we manufacture them not only in welded steel but also in welded aluminium and cast silumin, an alloy of aluminium and silicon.
DeGATECH balances the impeller electrodynamically in two planes, and arranges it in an overhung position directly on the motor shaft end or the end of the drive shaft. The perfect balancing of impeller and casing keeps noise levels low. By loosening the mounting plate, the impeller
FEATURES
Very High Pressure Double Stage Industrial Fans.
Spark Resistant & ATEX Complaint Fans are available
Construction High-efficiency backward blades impeller.
Direct-coupled double shaft motor with impeller splined on the shafts.
APPLICATIONS
Pharmaceutical
Dust Collection Systems
Vacuum Collection
Oxygenation of impure waters
Pneumatic conveyances
Cement factories
Mills
Pasta factories
Dye Works
Drying wool
Ceramic Factories
Chemical industry
Contact Us
B No. M 606, Megacentre, Magarpatta City,, Pune, Maharashtra, 411028, India
Phone :+918037268276