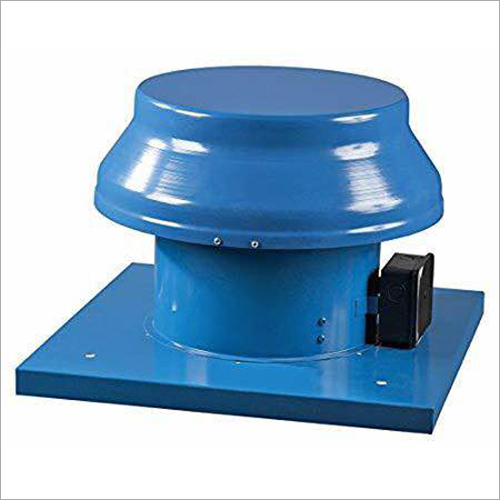 Forced Draft Roof Top Ventilation
Product Description
DeGATECH Motorized Forced Draft Roof ventilation fan removes convicted heat and induces currents of fresh air to flow within a building producing a substantial cooling effect on people working inside and the environment in general. These DeGATECH solutions are cost effective & highly efficient these are ideal to DeGATECH late.
One kind of fan from our range is roof fans. DeGATECH forced draft roof fans are supplied in several models and some are very compact, the operation is safe, and they are easy to mount, clean and supply. DeGATECH Forced draft roof fans are offered as standard fans, chemical resistant fans, smoke extraction fans and ATEX fan and can be used in a lot of applications for transport of clean air, aggressive chemicals, humid gases, combustion gases, polluted air and smoke extraction. We also have roof fans manufactured and complying according to ATEX directive. Examples of applications are supermarkets, industrial rooms, shops, warehouses, garages, parking facilities, industrial kitchen, food industries, chemical industries and for smoke extraction in fire conditions.
DeGATECH FD roof fans can be supplied with a range of accessories such as sealing frame, flat roof insulated up stand, acoustic up stand, adapter plate, back shaft shutter, flange, flexible coupling, adapter, support base, bird-proof guard, and more. We also offer accessories such as speed controllers for variable speed with either thyristor or transformer, sensors that control the fan depending on the humidity or presence.
DeGATECH FD Motorized Roof Extractor is manufactured using high-grade components and highly advanced techniques under the supervision of experts. We conduct stringent quality tests on Motorized Roof Extractor so as to ensure that only the defect-free product reaches the customers end. The product of Motorized Roof Extractor works with power, which work high speed 3 phase motor. These are DeGATECH lators, which are electrically powered by motors and contact with motor RPM along with control panel ON and OFF system. Motorized Roof Extractor used Typical Application areas are where continuous exhaust of very High Volume of Air is required at specific interval for specific durations.
The efficiency of Natural Draft ventilators is totally dependent on wind velocity. The wind velocity may not be adequate at times when maximum exhaust is required. DeGATECH Motorized Roof Extractor provide an option for exhaust of polluted air during such specific events.
ADVANTAGE
No need for heavy structure
Spark Resistant & ATEX Compliant fans are available
it made or regular industrial shed,
Motorized Roof Extractor Erection on any type of shed,
Premium and durable Material used for long life,
No Maintenance require,
Rust free,
Water Proof,
Suitable for all Weather Condition.
APPLICATIONS
Factories
Workshops
Warehouses
Agricultural applications
Schools
Hostels
Change houses
Contact Us
B No. M 606, Megacentre, Magarpatta City,, Pune, Maharashtra, 411028, India
Phone :+918037268276